June 9, 2021
2021 Simmons Interns "Do Real Work" During Summer Program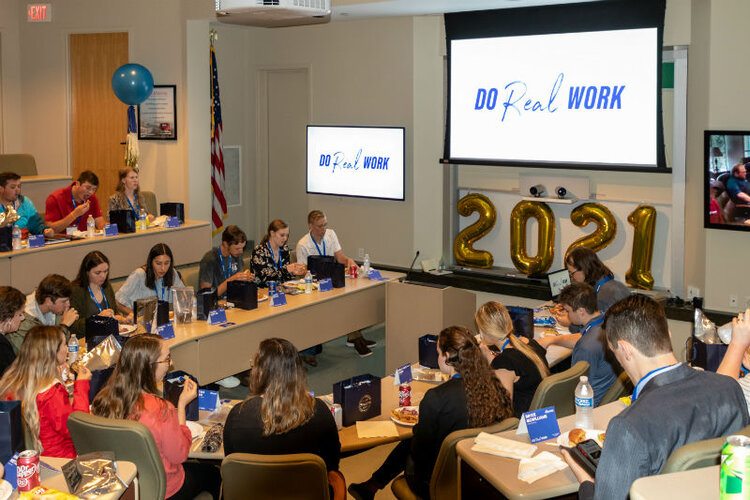 New faces will be seen around Simmons facilities for around the next ten weeks, as we welcome 44 college students to our summer internship program.
Simmons interns don't fetch coffee or dry cleaning, they "Do Real Work." Each student will have a summer project they will make their own, helping to build their professional portfolios.
Monday (June 7), these students heard from senior leadership about the mission, values and vision of Simmons Foods in a special welcome orientation. The interns introduced themselves and shared what they hope to gain from the program.
The internship program is a paid, hands-on experience, where students get "real-world" involvement in their career fields. The hope is students ask questions, develop contacts and earn a reputation that could lead to future employment with Simmons.
The 2021 class of interns are from a wide range of specialties and will work across different departments including Research and Development, Information Services, Accounting, Sales, Engineering, Nursing, Supply Chain and Communications.
Learn more about the program here.